---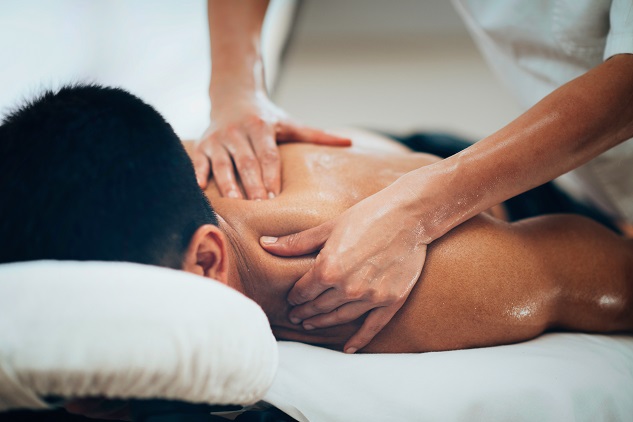 ---
Sports Massage (Soft Tissue Therapy)

This type of massage is great for athletes and anyone doing regular exercise. However it can benefit anyone, whether you are running around looking after young children or sit at a desk for long periods.

Sports Massage uses a slightly deeper pressure and more specific techniques than the more relaxing spa type treatments, which can help speed up recovery time if injured and has a more positive impact on the muscles. However a Sports Massage should not be painful at any point. I have a good knowledge of the muscular and skeletal systems and therefore am able to tailor the treatment to each individual.

Sports Massage can be good for:-

Relaxing your muscles

Boosting circulation to enable quicker healing

Relieving any swelling around the joints

Reducing your heart rate and blood pressure

Reducing tension in the soft tissue (muscles)

What to wear for your treatment
Ladies should wear a normal bra not a sports bra under loose clothing

Wear loose comfortable clothing along with shorts if we are treating legs

There are towels available at all times to keep you comfortable and to respect your privacy
At your first appointment you will be required to complete a medical form to ensure that we have all the relevant information to complete a safe and appropriate treatment.

Clients under 18 must be accompanied by a parent or guardian.


Cancellation of an appointment within 24 hours will be chargeable at 100% of the treatment cost.



---
---